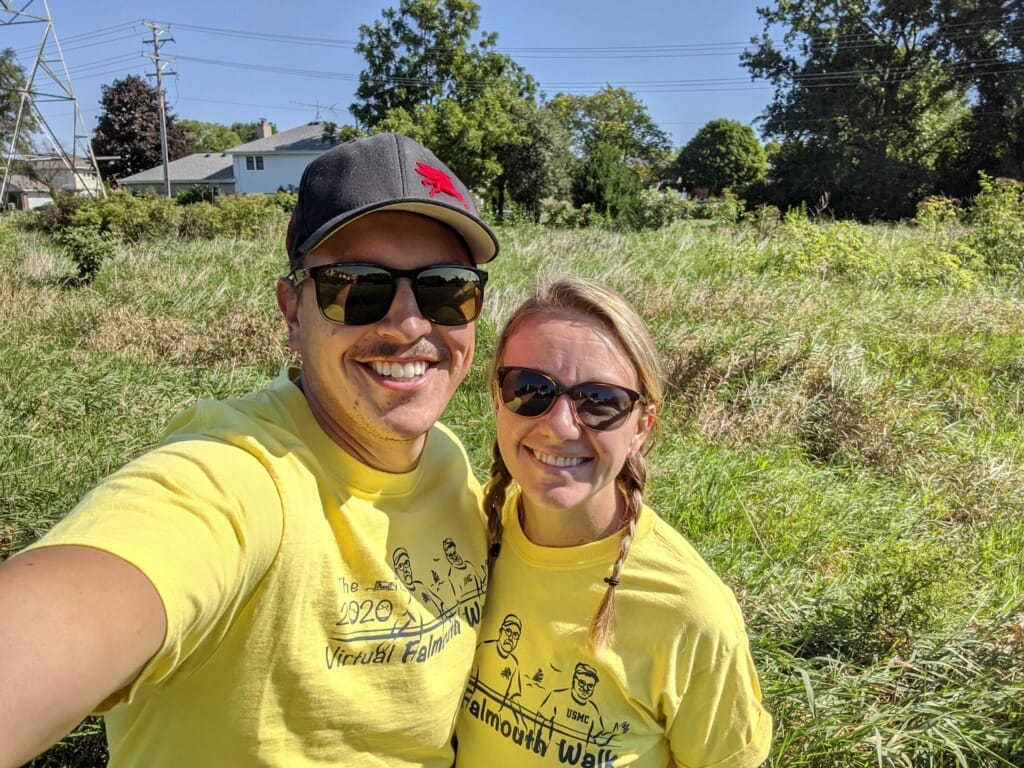 About The Falmouth Walk
For over 30 years the Falmouth Walk has supported local Falmouth charities. Started by friends Eddie Doyle and Tommy Leonard the annual event has brought thousands of people together for a day of exercise, camaraderie and giving to those in need.
The 32nd Annual Falmouth Walk is tentatively on the calendar for Saturday August 19, 2023!
We will continue the new tradition as an in-person and virtual Falmouth Walk. On or around Saturday August 19, 2023 walkers across the country will join friends and family for a 5k walk in their hometown neighborhood.
Online registration will open next spring, with on-site registration available the morning of the Walk.
The entry fee includes a commemorative Falmouth Walk t-shirt and an official walk bib number. Register by Sunday, July 10 and you will receive your t-shirt and bib number before August 19 to wear as you walk at home with family and friends. Walkers registering between July 10 and August 17 will receive a t-shirt and bib, but it will likely arrive after August 19.
Walkers may opt out of receiving the t-shirt to increase funds distributed to the charities. Additional donations can also be made during the registration process. The needs of the 12 charities supported by the Walk remain great after the last couple of challenging year.
If you're walking with us in-person, be sure to stick around after the Walk as the fun continues with great food, a spectacular raffle, and live auction!
Returning this year is "The Most Original Walk Photo Contest" open to virtual participants. Simply submit a photo of you on your walk or the route you took to falmouthwalk@falmouthwalk.org or post it to Facebook and tag "The Falmouth Walk" by September 16, 2023. Our founder, Eddie Doyle, will select the most creative. The winner will be notified after September 17 and receive a free entry for the 2024 Falmouth Walk.
The Committee is excited to host the 32nd Annual Falmouth Walk and honored to continue the tradition of giving. Additional activities are under development. Check the website, Facebook, and/or Instagram for updates.
Course Map
While we encourage everyone to walk the full course, we understand that for some participants the full course may be too physically demanding. For those, there is a short cut that can be used. We don't want the length of the walk to stop you from joining in the fun!